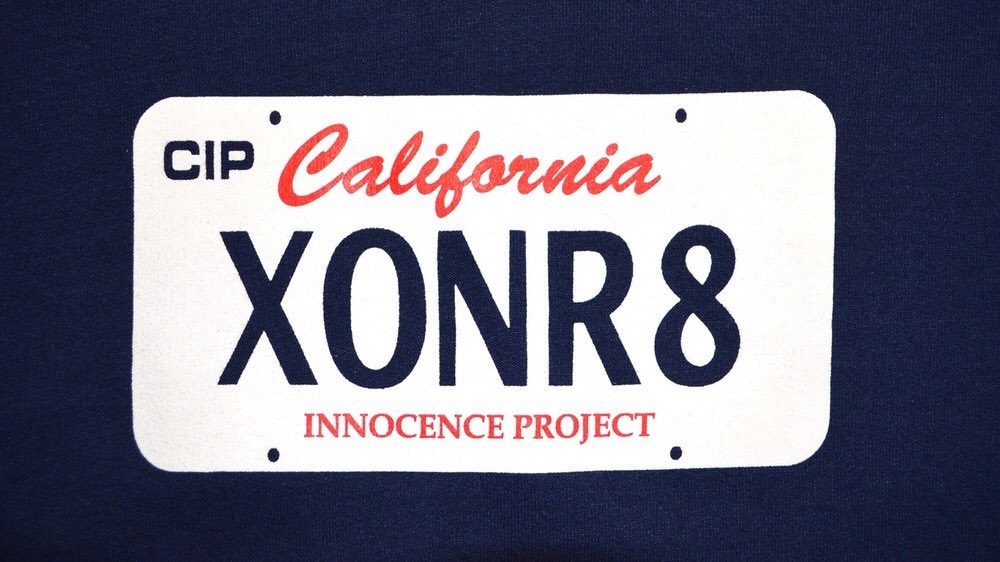 A "unique bitemark" proved Bill Richards' guilt
2016
Seven years after being exonerated and 23 years in prison, Bill Richards, due to the CA SC's most recent opinion, now waits in jail. The DA of San Bernardino County has 60 days to re-charge Bill for the 5th time. More on the story from this blog posted on June 10, 2013.
2013
After my beginning comments,  an article follows that recently appeared in NPR's "Around the Nation"
I am posting it for a number of reasons.
First, I have been active as an appellate forensic expert in the Richards' case for 16 years.
Second, the litany of forensic fumbling and junk criminalistics opinions brought by the prosecution to his final trial has convincingly been discredited over the years. The case's botched crime scene investigation is a prototype for a "perfect storm" of errors and omissions in evidence collection and interpretation. The success of a habeas corpus hearing in 2009 where Richards' innocence was judicially accepted in light of the bitemark expert recantations of earlier testimony and post-conviction investigation and recovery of multiple male DNA profiles described below is now moot.
The third reason, which is related to reason #2,  is the Supreme Court in California consideration that Richards' proofs of innocence to be incomplete and un-compelling. The court's rationale indicates the "finality of verdict" (mentioned in the following article as a foundation of justice) takes legal prominence that overcomes niggling claims of innocence for forensic advances. This mindset is intellectually deficient and beyond arrogant.
Just like juries that ignore the evidence to reach a verdict contrary to the law engage in "jury nullification," the SC judges substituted their policy preferences for common sense.
In Richards, the Supreme court has determined through its wisdom that "unerring proof" is necessary to overturn a conviction without including a definition to lead us all to any finite determination of what THAT standard means. So in nullifying the previous standard of proof. the court offers us a paternalistic replacement which only indicates that they "know it when they see it" result.
===================================================
NPR 2013
William Richards was convicted of brutally murdering his wife and is now serving 25 years to life. The evidence against him was circumstantial and contained trumped up "science" experiments from prosecution witnesses. Two juries were unable to reach a verdict and a third trial was dismissed because the judge quit the bench during the proceedings.
But at the fourth trial, the San Bernardino, CA, prosecutor introduced for the first time testimony about an injury on the victim's hand. Forensic dentist Norman Sperber analyzed an autopsy photographs at this trial, and pointed out marks that appeared to be spaces between teeth marks made by human teeth. The spaces indicated a single tooth was misaligned. William Richards had a crooked tooth of the same misalignment which seldom was seen in the human population. According to Dr. Sperber only "1 or 2 out of a hundred" people possessed this dental anomaly.
Richards was convicted at this trial in 1997. Ten years later, another forensic dentist corrected a distortion in the picture using photo-editing software.
"If I had known that technology would help me be more accurate, I definitely wouldn't have testified as I did," Sperber says. He now believes Richards could not have made the bitemark and questions if it's even human.
OLD CASES, NEW DOUBTS, NEW DEMANDS FOR JUDICIAL REVIEW
Similar cases are arising around the country. Defendants have been exonerated or received new trial in Wisconsin and Texas. Last summer, the U.S. Department of Justice began reviewing thousands of convictions because of flawed forensic science.
In California, the state Supreme Court denied Richards' request for a new trial, saying that Sperber's new analysis a decade after the trial didn't " unerringly point" to Richards' innocence.
Jan Stiglitz, one of Richards' attorneys and co-director of the California Innocence Project, says the court set an impossibly high bar.
"We know that the linchpin in this trial was the bitemark evidence," he says. "We now have experts who have come forward and all said this is not a mark that was made by Richards' teeth. And yet Richards is going to spend the rest of his life in prison because the Court says he can't affirmatively prove that he didn't commit the crime."
But Jan Scully, past president of the National District Attorney's Association and district attorney for Sacramento County, Ca. takes a different view. "We need to have finality of verdicts," she says. "There is always a new opinion or there might be a refinement in our forensic science areas. So, just because something new occurs doesn't mean that the original conviction somehow was not valid."
Whether Scully was speaking only in broad terms, this statement flies in the face of the facts in Richards' case. Hair and blood DNA taken from the victim and from the murder weapon does not match Richards.
As more studies, highlight major flaws with forensic science, challenges to convictions will continue to arise, says Georgia State University's Jessica Gabel. She says criminal appeals usually involve a so-called battle of the experts.