A UK jurist (President of the UK Supreme Court in London) asks for documents consolidating "science" facts for use in courts to "save time" confusion and "needless disputes." He mentions patent law as an area which gives judges a treatise on certain established principles settled and not in dispute. He lays the job to the forensic science communities. This is almost the same as having court-appointed science panels oversight expert testimony before its admission in court. This is one optimistic judge. 
More on forensics follows below: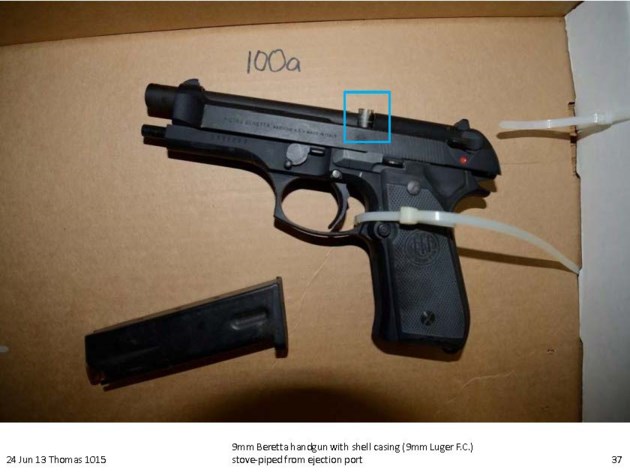 Distance determination in gunshot testimony. Plus a jumbled comment about "stove-piping" in this murder trial. 
Italian student underwent 7 days of torture.
Marijuana DNA looked at to determine origins of the plant.  I am sure someone is archiving this info into a database.
Typical defense arguments about why police did not expand DNA and fingerprint crime scene collection beyond the identification of the defendant. DNA from owner's gun indicated two people had contact, but the sample was not good enough for profiling.