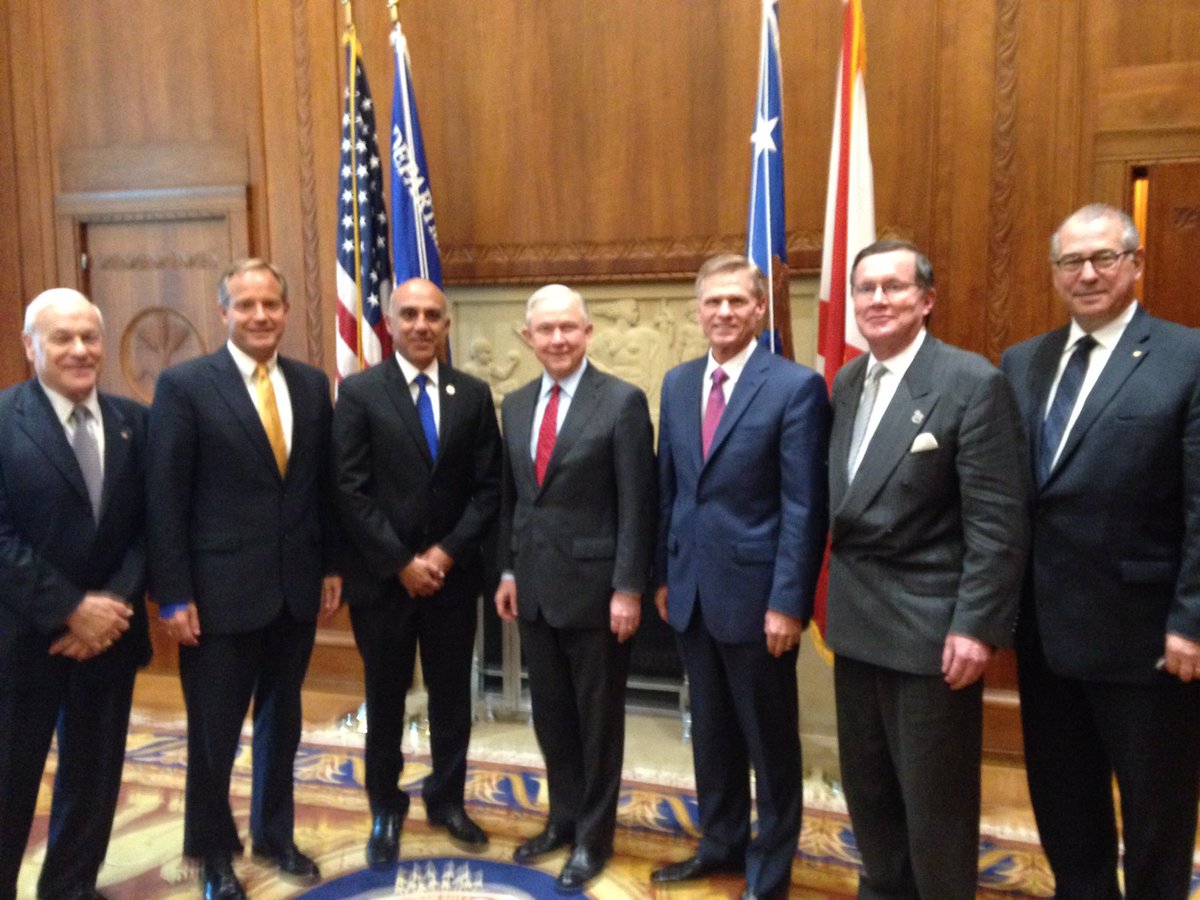 Directly from the American Academy of Forensic Sciences: It favors a forensic relationship with the Center for Diseases Control and Prevention. The alternative was to let the crowd at the US Department of Justice to run things through the National Institute of Justice. Ironically, the NIJ provides the bulk of forensic research money within the US. Remember that the USDOJ leadership and its affiliates (above pic) followed President Trump's wisdom by firing acting US Attorney General Sally Yates over numerous political and legal conflicts regarding aspects of our Constitution.
Message From the AAFS President — April 2017
Source:  Betty Layne DesPortes, JD, MS, AAFS PresidentMessage to the Membership:

On March 7, 2017, the AAFS Board of Directors requested input from the membership on two pieces of legislation proposed by the Consortium of Forensic Science Organizations (CFSO), of which AAFS is a member. The two pieces of federal legislation concerned:  (1) the formation of an Office of Forensic Medicine (OFM) within the Centers for Disease Control and Prevention (CDC); and, (2) the formation of an Office of Forensic Science (OFS) within the Department of Justice (DOJ). Drafts of the two pieces of legislation and a document from the CFSO explaining the intent of the legislation were made available for members to review and members were asked to send comments to their section board representative.

After reviewing the comments from members, the Board of Directors voted on March 30, 2017, to support the legislation forming the OFM within the CDC and not to support the legislation forming the OFS within DOJ.

On behalf of the Board, thank you to all members who provided comments on the proposed legislation. Your participation helps Board members make decisions that guide our path forward.