For those less likely to be following what is happening in civil rights and exoneration litigation, this meeting in Orlando FLA was the gathering to see the impressive depth of dedication, legal expertise and energy present in this growing movement.
The meeting was a blend of the myriad groups belonging to the Innocence Networks (both in the US and internationally) with their litigators, volunteers and law students. The center point for this event were the many exonerees who attended. The impact of their presence was then combined with their personal storytelling.
The 2015 Innocence Network Journalism Award was presented to @radleybalko for his amazing work covering & contributing to justice. The award is for his recent series about bitemark's damage to human lives and the criminal justice system. "The path forward on bitemark matching and the rear view mirror." 
What is most ironic is that mass media is more about #Baltimore this weekend. The 4th estate was totally mum about this meeting of one compelling aspect of criminal justice that underlies what is happening in Baltimore.
Readers of this blog will have to access Twitter for more comments and stunning fotos available from #INConf2015
@innocence
Anthony Hinton, exonerated 30 days ago from death row after 30 years of wrongful imprisonment, is here at INConf2015.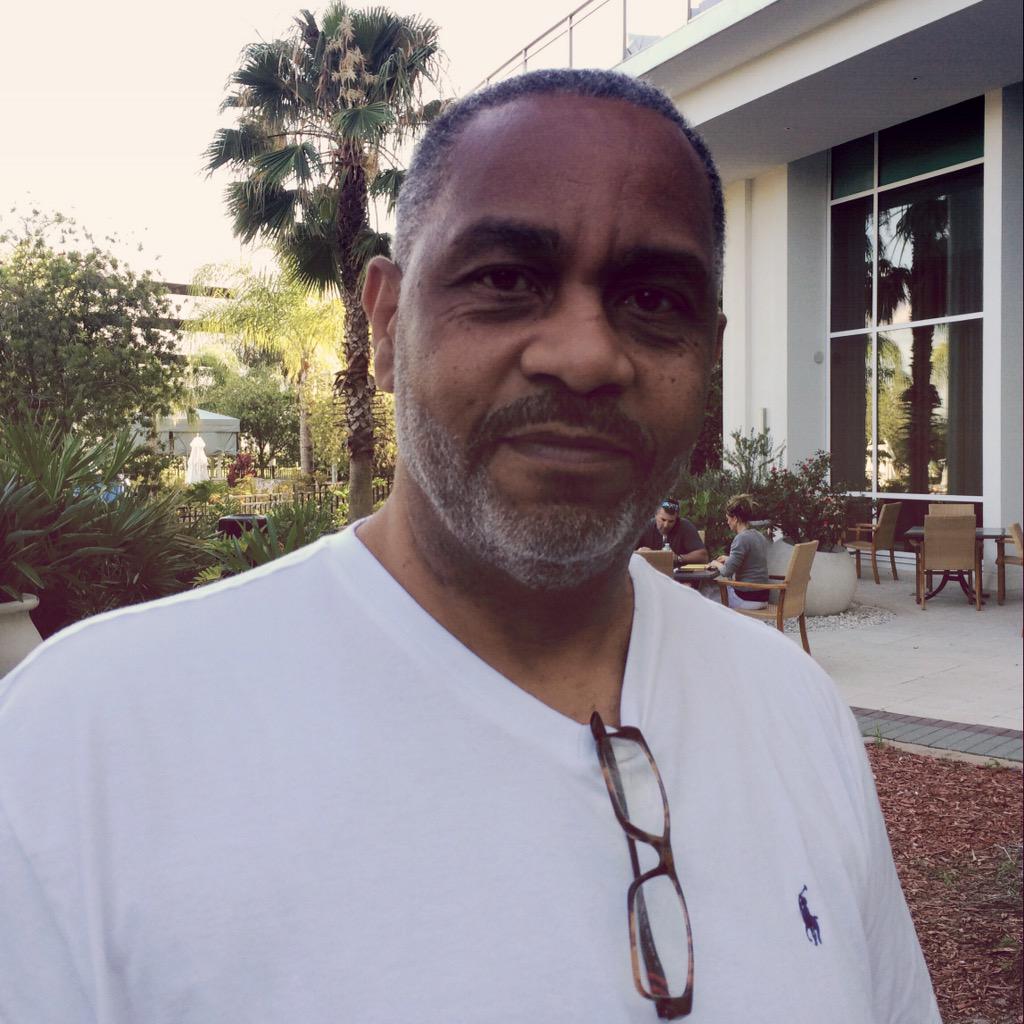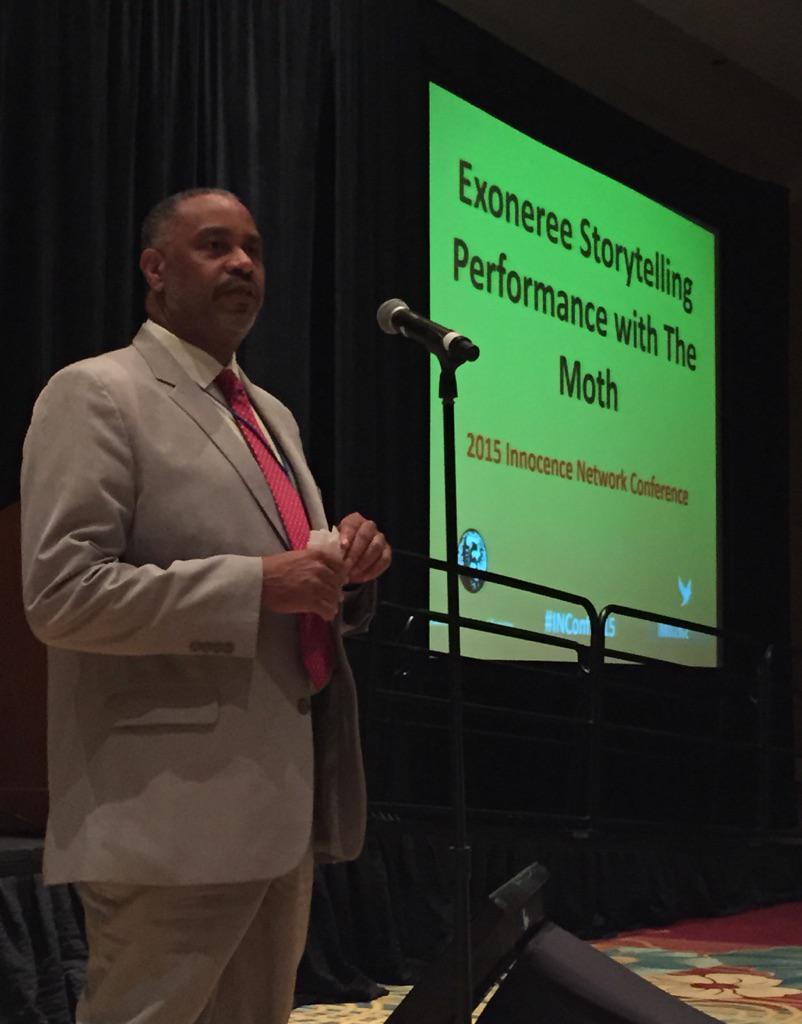 Anthony Hiton speaking to #INConf2015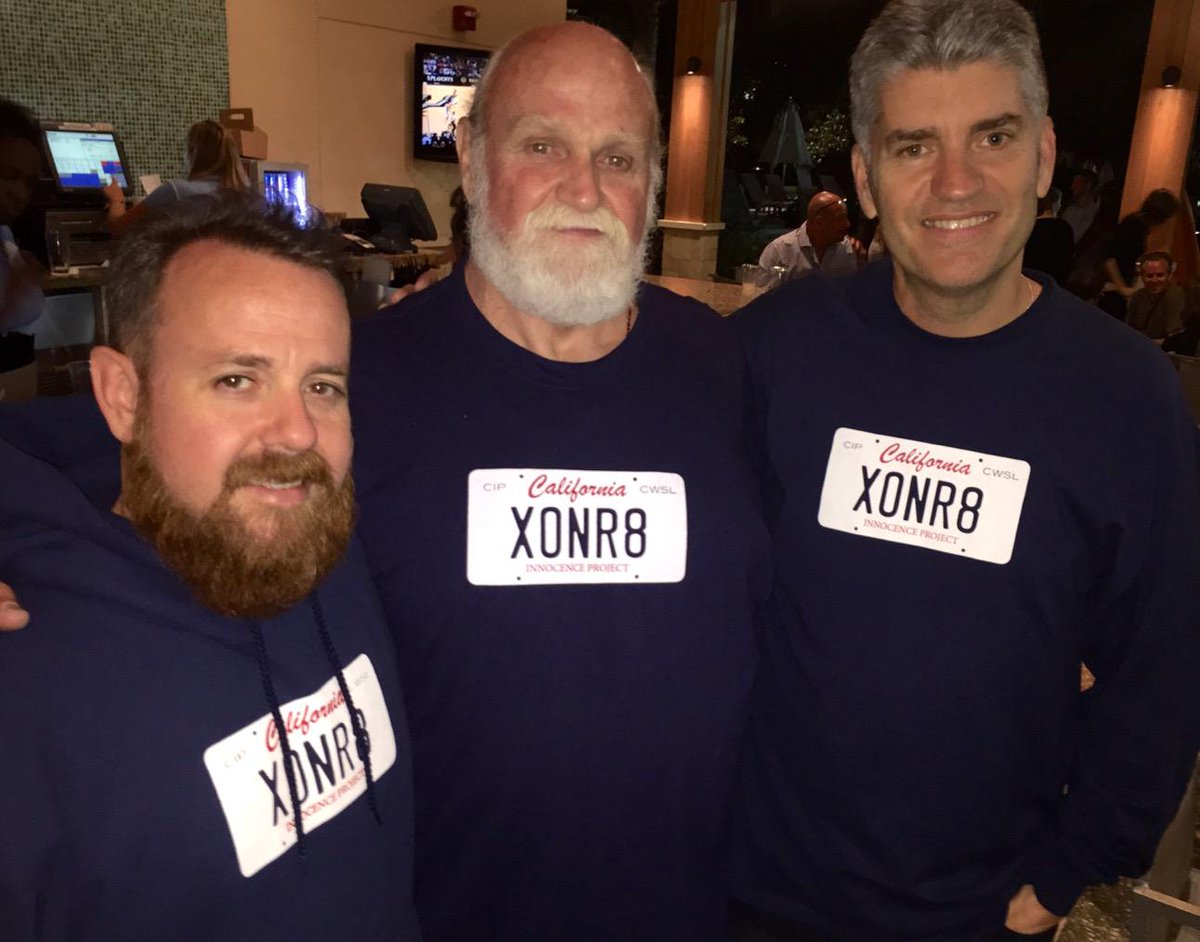 California 2015 exoneree, Michael Hanline (36 years in prison), with Cal Inn Project's Justin Brooks (r) and Alex Simpson (l). @CA_Innocence